Learning
Jewish Learning for Adults
Click or tap to go to:
Course Offerings for Spring 2020
We're thrilled to feature our talented FTJC members who are publishing new, relevant, and exciting books!
Harry Potter in Yiddish Translation, with translator Arun Viswanath
Sunday, April 19, 2020, 8:00 PM on Zoom.
The Harry Potter series is the most-translated book series of all time, having appeared in languages as various as Tamil, Ancient Greek and Hawaiian. In this book talk, Arun will be talking about the process and journey of translating Harry Potter and the Philosopher's Stone into Yiddish. Along the way, he will address questions and topics such as: What does it mean to translate something into a Jewish language? Is Yiddish, or any other Jewish language, inherently Jewish? What relevance does Harry Potter have for Jews? You are welcome to join whether or not you have read Harry Potter and whether or not you know any Yiddish! Order the Yiddish translation here.
"High Risk: A Doctor's Notes on Pregnancy, Birth, and the Unexpected" by Dr. Chavi Eve Karkowsky, M.D.
To be rescheduled on Zoom, check back soon!
As a maternal-fetal medicine (MFM) doctor, Chavi Karkowsky imparts the emotional rewards of a profession with no shortage of tough choices, supporting expecting parents through high-risk pregnancies and deliveries. With clarity, humility, and deep compassion, she conveys the large and small indignities for expectant mothers singled out by a worrisome amniocentesis, an abnormal ultrasound, or family history. In an age when women's health is a rights issue debated in the highest courts, High Risk also addresses chronic problems within America's healthcare system, in which more and more American women—particularly women of color—are dying from complications that arise during pregnancy or childbirth. Much of that can be traced to a culture, and a medical community, that fails to take women's reproductive care more seriously. In this book talk, Chavi will share highlights and discuss working with religious and secular patients. Pre-order here.
Course Offerings for Spring 2020
Courses are open to members and non-members alike, unlike otherwise specified. Courses strive to be accessible to learners at multiple levels of experience, even while some specify that they are geared to learners at a particular level. Come and learn!
Talking to God: The Spiritual Practice of Spontaneous Prayer
Every Tuesday at 8:00 PM on Zoom
Alongside the fixed liturgy of the Siddur, impromptu prayer -- pouring out one's heart in any time and in any place -- has a long tradition within Judaism. We'll see how the halachah makes room for these prayers and look at examples, both passionate and skeptical, joyful and desperate, from the Bible, Talmud, Zohar, medieval folk religion, and Chasidic practice. We'll assess their structure and patterns to see how they could be models for our own prayers. And we'll try it out ourselves!
Led by Rabbi Guy Austrian, rabbi@ftjc.org
Reading Halachah: The Pleasures of "Oneg Shabbat"
To be rescheduled on Zoom, check back soon!
The mitzvah of "oneg Shabbat," to take pleasure in the Sabbath, is a rare mitzvah that originates in Prophets (not the Torah). It's a feeling, not a behavior, but it can be cultivated by concrete spiritual practices of that weave together indulgence and restraint. It exists in a productive and dynamic tension with "kedushat Shabbat," the holiness or set-apartness of Shabbat. We'll read these halachic texts and discuss how they can shape our own practice and observance. The format will be "beit midrash style," learning in pairs and discussing as a group. The course is geared toward more experienced learners who can read Hebrew; but no previous fluency with halachic texts is assumed, and learners at all levels are welcome.
Led by Rabbi Tali Adler, who serves on the faculty at Yeshivat Hadar; and FTJC's Rabbi Guy Austrian. Cosponsored by FTJC and the Hadar Institute.Location: Home hosted by participants. Register for location information.
Suggested donation: $18 for the series, no one turned away for lack of donation.
Pre-registration requested here.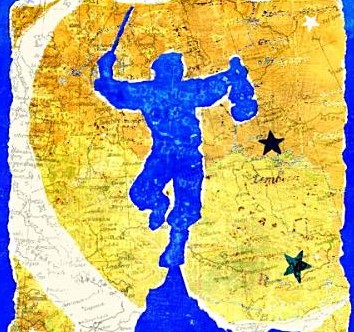 Sholom Aleichem's Tevye the Dairyman
To be rescheduled when in-person classes are again possible.
Most of us know Tevye only through the movie Fiddler on the Roof, or more recently, from the Off-Broadway Yiddish production of Fiddler on the Roof but the real Tevye is quite a different story. It is one so compelling and brilliant that several years ago in a listing of the 100 greatest Jewish books compiled by the National Yiddish Book Center it was one of only two works to be chosen by every member of the panel of experts on Jewish Literature (in many languages). In this 4-week class we will do a close reading of the text (total of 120 pages). You will discover, among other things, that there are 7 daughters, not 5, and that Chava and Chvedke do not leave together for Kiev and that none of Tevye's "On the one hand, on the other" are actually found in the text.
Led by FTJC member Sheva Zucker, author of the textbooks Yiddish: An Introduction to the Language, Literature & Culture, Vols. I & II, and currently academic director of the Uriel Weinreich Program in Yiddish Language, Literature and Culture, under the auspices of Bard College and the YIVO Institute for Jewish Research in New York City.
Suggested donation: $18 for the series, no one turned away for lack of donation.
Pre-registration requested here.


More Learning Opportunities?
If you have ideas about something you want to learn, and you have a hunch that you could pull together a group of others who want to learn it too, e-mail Rabbi Guy Austrian and let's talk about it.

Wed, May 27 2020
4 Sivan 5780
Upcoming Schedule
Today's Sefirah Count Is 48
היום שמונה וארבעים יום שהם ששה שבועות וששה ימים לעמר
Today's Calendar
---
Upcoming Programs & Events
---
Erev Shavuot
View Calendar
Update this content.
Wed, May 27 2020 4 Sivan 5780