Learning
Jewish Learning for Adults
Course Offerings, Spring 2019
Courses are open to members and non-members alike, unlike otherwise specified. Courses strive to be accessible to learners at multiple levels of experience, even while some specify that they are geared to learners at a particular level. Come and learn!
Pirkei Avot (Teachings of the Early Masters)
Four Shabbat afternoons: Saturdays May 4, 11, 18, 25, from 4:00-5:30 PM
Pirkei Avot is both a classic source of Jewish ethics and a great wisdom book in world literature. In our class, we will examine the highlights of this work together. The questions we will consider include: How did our Sages understand its most important ethical principles? How relevant are these principles today? Can we accept them or not? If so, how can they help shape our Jewish lives and our actions in love, work, family, and community? The class will meet during the traditional time for studying Pirkei Avot, between Pesach and Shavuot.
Led by Sandy Kessler, FTJC member. Sandy taught political theory at North Carolina State University for over 40 years, has done considerable scholarly work on religion and modern political thought, and is a long-time reader of Pirkei Avot.
Location: Home hosted by participants. Register for location information.
Suggested donation: $18 for the series, no one turned away for lack of donation.
Pre-Registration requested, please click or tap here.
Reading Halachah: Laws of Learning Torah
Three Monday evenings: May 20, May 27, June 3, from 7:30-9:30 PM
Why is learning Torah a mitzvah? How do traditional sources say we should go about it? As a lead-in to Shavuot (when we celebrate the Giving of the Torah), we'll read Hilchot Talmud Torah (Laws of Learning Torah) directly in the original Hebrew from the Shulchan Aruch, with occasional reference to the Tur and other commentaries (and with help from translations and teachers). The format will be "beit midrash style," learning in pairs and discussing as a group. The course is geared toward more experienced learners who can read Hebrew; but no previous fluency with the Shulchan Aruch is assumed, and learners at all levels are welcome. As participants, we'll also reflect upon what our own regular Torah study can look like, including for parents who want to study with their children.
Led by Rabbi Tali Adler, who serves on the faculty at Yeshivat Hadar; and FTJC's Rabbi Guy Austrian. Cosponsored by FTJC and the Hadar Institute.
Location: Hebrew Tabernacle Gold Wing (enter on 185th Street, corner of Fort Washington Ave. Wheelchair accessible.
Suggested donation: $18 for the series, no one turned away for lack of donation.
Pre-Registration requested, please click or tap here.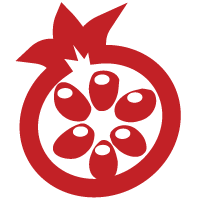 Jewish Parenting as a Spiritual Practice
Second of two sessions: Saturday May 18, 4:00-5:30 PM
Join Rabbi Guy Austrian and Rabbi Ilanit Goldberg-Gradess as we explore the spirituality of Jewish parenting--in all its challenges and blessings. It can profoundly change our routines, our experience of community, and our relationship to Judaism. It can be a spiritual practice in itself. These two sessions will invite parents to share from our experiences as we also search for Jewish resources and rituals that can sustain us in the stressful and sacred work of raising children. Best of all -- Childcare will be provided onsite!
Led by Rabbi Ilanit Goldberg-Gradess, FTJC member, parent of two, and a chaplain on the faculty of the Center for Pastoral Education at JTS. Please e-mail Ilanit with any questions.
Location: Hudson View Gardens Lounge, Pinehurst Ave at 183rd St.
Suggested donation: $18-$36 per family, includes childcare on-site. All are welcome, no one turned away for lack of donation.
Pre-Registration required so we can plan for childcare, please click or tap here.
How to do Hagbahah and Gelilah
Tuesday June 4 and Thursday June 6, 8:00 PM
Ready to grow into a new challenge and expand your ritual leadership skills? Here's an opportunity to learn and practice with a supportive and friendly group of peers. A hands-on workshop in two parts on the skills of Hagbahah and Gelilah (lifting and wrapping the Sefer Torah after it is read in shul). Open to adult Jews of all genders, body types, and levels of Jewish education and skill. Led by FTJC members Meggie Kwait and Sarah Wolk.
Led by FTJC members Meggie Kwait and Sarah Wolk.
Home-hosted (wheelchair accessible, please call 209-747-8533 in advance; home also has a dog and cats). Please register for address of first session.
Suggested donation: Free.
Pre-Registration is appreciated, please click or tap here.
More Learning Opportunities?
If you have ideas about something you want to learn, and you have a hunch that you could pull together a group of others who want to learn it too, e-mail Rabbi Guy Austrian and let's talk about it.

Thu, November 14 2019
16 Cheshvan 5780
Upcoming Schedule
Friday Night
Candle Lighting

: 4:20p
Kabbalat Shabbat

: 4:30p
Shabbat Day
Upcoming Programs & Events
---
This week's Torah portion is

Parshat Vayera
Shabbat Mevarchim
View Calendar
Update this content.
Thu, November 14 2019 16 Cheshvan 5780