An independent synagogue in Northern Manhattan
As an unaffiliated congregation that has long been an anchor of the Jewish community in Washington Heights and Inwood, we have thrived by evolving with our neighborhood and our membership. Today, the congregation is a diverse mix of families and individuals from many backgrounds. Our egalitarian services and our traditional ritual — spiritual, tuneful and participatory — attract people of all levels of observance.
Subscribe to our mailing list.
Purim is an exciting time at FTJC. We celebrate with feasts, fun, retelling and listening to the story of Mordechai, Esther, Vashti, Achashverosh, and the wicked Haman. This year as always we have a jam-packed schedule of programs.
Celebrate Purim with Rimonim
Purim Celebration-Wednesday March 20th 5:30-7:30 in the Hebrew Tabernacle Social Hall. Join Rimonim before the Megillah reading for Purim fun and learning. $5 suggested donation. For more information email Mira Kessler.
The Y Purim Carnival: Sunday, March 24th at the YMHA of Washington Heights and Inwood 12-3pm. Join Rimonim as we celebrate Purim with the Jewish community of Washington Heights and Inwood. Expect crafts, food, games and more! Mark this date in your calendar, exact time coming soon!
---
Rimonim March Events
Zera'im/Seeds (0-3yrs)
Join us for this March 9th from 4-5pm for this month's "Seeds of Shabbat". We'll sing, schmooze and learn Tu B'Shvat stories together on Shabbat afternoon. To RSVP for location, email Mira Kessler.
---
Nitzanim/Sprouts (PreK-2nd Grade)
This month's "Sprouting Mitzvot will be on Sunday March 17th from 3-4:30pm. "Sprouting Mitzvot" is our monthly experiential learning program about Mitzvot. To RSVP for location, email Mira Kessler.
---
Shorashim/Roots (3rd-5th Grade)
Join us for this month's "God Talk" on March 16th from 4-5:30. "God Talk" is a monthly program co-led by Maya Lee-Parritz and Rabbi Guy. Please email Mira Kessler to RSVP for location.
---
Click HERE to see more information about all of our programs. Please Email Mira Kessler, our Youth and Family Community Organizer and Educator for any Questions.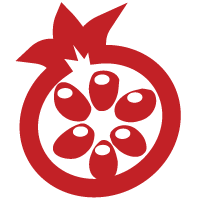 Jewish Parenting as a Spiritual Practice
It can profoundly change our routines, our experience of community, and our relationship to Judaism. It can be a spiritual practice in itself. These two sessions will invite parents to share from our experiences as we also search for Jewish resources and rituals that can sustain us in the stressful and sacred work of raising children. Best of all -- Childcare will be provided onsite!
The sap is beginning to stir in the roots of the trees! Reconnect to the earth with a night-time Tu Bishvat Seder for grownups and a range of family programming!
New Courses: Jewish Learning for Adults
Winter Course Offerings are here: New classes beginning in January and February on disagreement and debate, Jewish literature, and building ritual skills. Full topics and details inside.
Sun, March 24 2019
17 Adar II 5779
Upcoming Schedule
Today's Calendar
---
Friday Night
Candle Lighting

: 6:59p
Kabbalat Shabbat

: 7:05p
Shabbat Day
Upcoming Programs & Events
---
Parshat Shmini
Shabbat Mevarchim & Parshat Parah
View Calendar
Update this content.
Sun, March 24 2019 17 Adar II 5779